There is a vast range of candles on the shelves of shops and in online stores. Which one to choose? Should you pick by scent, appearance, or environment-friendly material? When creating Ada Johanna candles, we combined all three. 
While making our candles, we ensured that our ecological footprint was as small as possible and that the fragrance and design felt luxurious. We use soy wax, cotton wicks, quality fragrances, and green energy. Thanks to that, we produce natural candles that don't harm you, your pet, or the planet.  
Soy is one of the most popular natural candle waxes. Soy wax is made from soybeans, the residue of which can be used as animal feed. After harvesting, the beans are cleaned, peeled, and rolled into flakes. The resulting oil is processed until it becomes solid at room temperature. 
Soy wax candles must contain at least 51% soy, which is why some companies often add cheap vegetable oils or waxes. Our candles are 100% soy wax. 
Soy wax is an environmentally-friendly, renewable, vegan, and natural material. Candlemaking has a small footprint; the only limitation of the material is how much we cultivate it. 
Unlike paraffin candles, soy candles are natural and do not release toxins or carcinogens when burnt. 
In addition, soy wax also has a lower melting point; hence, the candle burns longer. Oils also evaporate better, so the fragrance remains strong and lasts longer. When your candle is all burnt up, you can clean the container with soap and water and reuse it.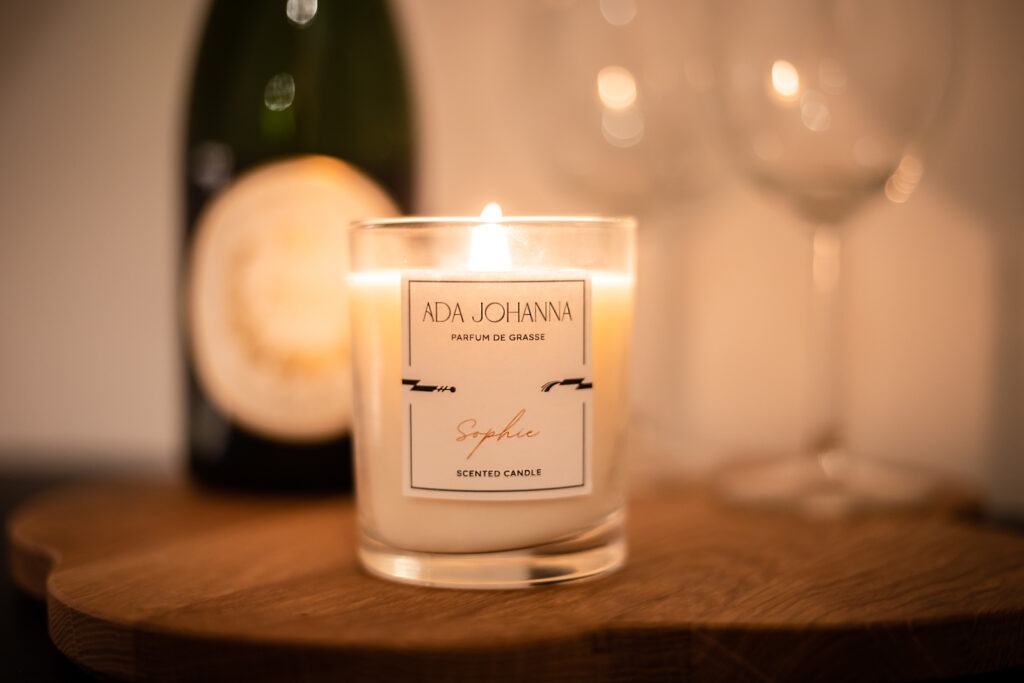 Natural fragrances from the perfume capital of the world
Ada Johanna candles use natural perfume oils from Grasse, France, and are handmade in Estonia using green energy. Natural oils are also used in aromatherapy, and soy wax doesn't release toxins when burning a candle with natural oils. We opted for Grasse fragrances as there are excellent weather conditions to grow the aromatic flowers that are the main components of our fragrances. 
In our assortment, you will find perfume candles called Luna, Andrea, and Sophie, and we are constantly developing new scent experiences. Explore the selection here.