Candles have been an integral part of our history for over 5000 years. While thousands of years ago, their primary purpose was to illuminate homes, workplaces, and celebrations; they have now evolved into much more. Among other things, candles create ambiance, decorate our homes, soothe the senses and symbolize different holidays. Since the beginning of time, fire has provided a sense of security and safety, and even now, looking at a candle flame makes us calm, which is why we use candles in therapy and meditation.
Just as the purpose of candles has changed over time, so has their material. The earliest candles were made in ancient Rome from animal fat and reeds, but it is thought that the ancient Egyptians were the first to make candles from wax. Each civilization had its own way of making candle wax and wicks, depending on what was available to them. In China, they used insects; in Japan, nuts and in India, cinnamon. Sweet cinnamon-scented candles are also thought to be the first scented candles that provided light with a pleasant aroma. 
Many wax materials are available today, such as soy wax, paraffin wax, beeswax, synthetic wax, etc. Paraffin wax is the cheapest, most readily available, and therefore the most common wax material, but burning it can produce toxins. This is why natural and more environmentally friendly alternatives, such as soy wax used in our candles, are increasingly preferred for candle making. 
After the widespread use of light bulbs, candles became obsolete as a light source in every home. They were costly to produce and became a luxury item. Candles started to regain popularity in the 1980s and can now be found in almost every home, café, restaurant, spa, church, and office.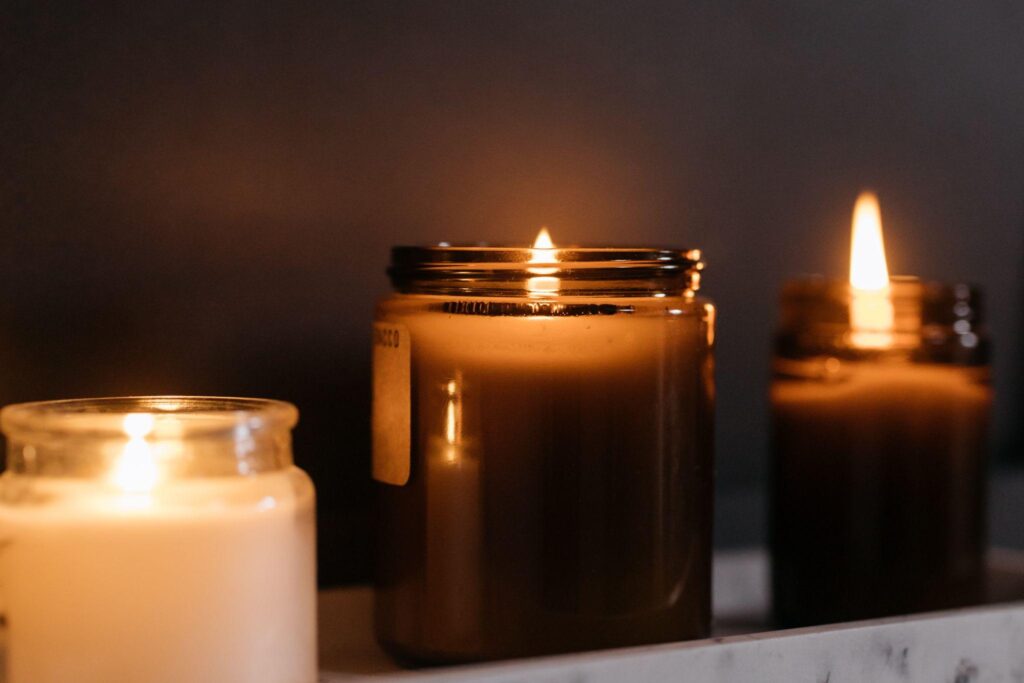 Fragrances from the perfume capital of the world
The popularity of scented candles is also on the rise – and for a good reason! Fragrances are strongly linked to emotions and memories, which is why we use them not only to add aromas to our rooms, but also to relieve stress and improve mood. Floral scents, woody fragrances, and spices influence our emotions, as each fragrance brings a different meaning to each person. 
In the middle of the flower meadows of the south of France lies the perfume capital of the world, Grasse, where the rich fragrances of Ada Johanna candles are created by the world's best 'noses' – the perfume masters of Grasse. Our mission with Ada Johanna candles is to evoke new emotions and to create a link between the past and the present through fragrances. Our passion is to constantly experiment and find new scent combinations to bring a slice of luxurious serenity to everyday life.
Discover Ada Johanna's range of perfume candles here.